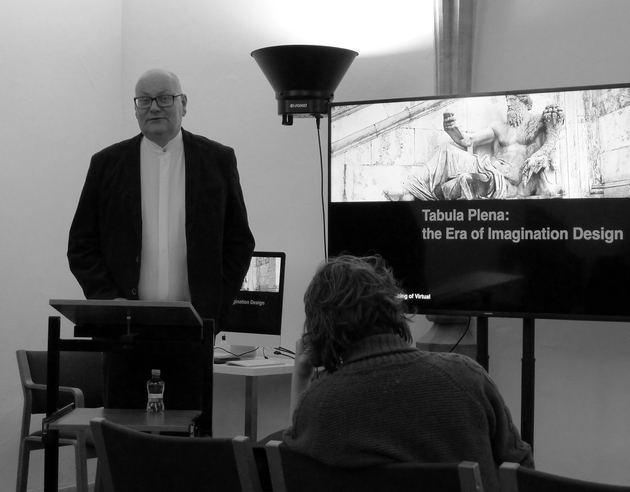 Dr. Soolep was born in Tallinn, Estonia in 1962. He received his Diploma in Architecture in Tallinn (1986) and defended his dissertation On Realities and Horizons of Design in Architectural Education in Portsmouth University, UK (2001). He has been Guest-Professor in Umeå School of Architecture, Sweden. He has been the Rector of the Nordic Academy of Architecture as well as dean and professor of the Faculty of Architecture in the Estonian Academy of Arts. He was the member of the European Commission Advisory Committee on Training and Education in the Field of Architecture. He was leading the Nordic Academy work group on accreditation and was the general editor of the report for the Nordic Council of Ministers: Nordic Dimension in Architectural Education: Working Towards Better Accreditation and Quality Assurance. Jüri Soolep has lectured in the universities of Tartu, Oulu, Porto, Cork, Portsmouth, Liverpool, and Hosei Tokyo. He is in the editorial board of journals Ehituskunst and ArchiDoct. He has been a member of steering boards for Strong Research Environments ResArc and Making within Swedish Research Council Formas grant. Since 1991 he has been partner and lead architect in the architectural studio Archimedium. Most of his designs are built in Pärnu and Tallinn. His current field of research include studies in the representational systems of architectural phenomena in the Digital Age. He lectures on history and theory of architecture being interested in archetypal structures, cultural patterns and political meanings in Europe.
news
lectures
Architecture Imagospheric Horizon and Digital Universe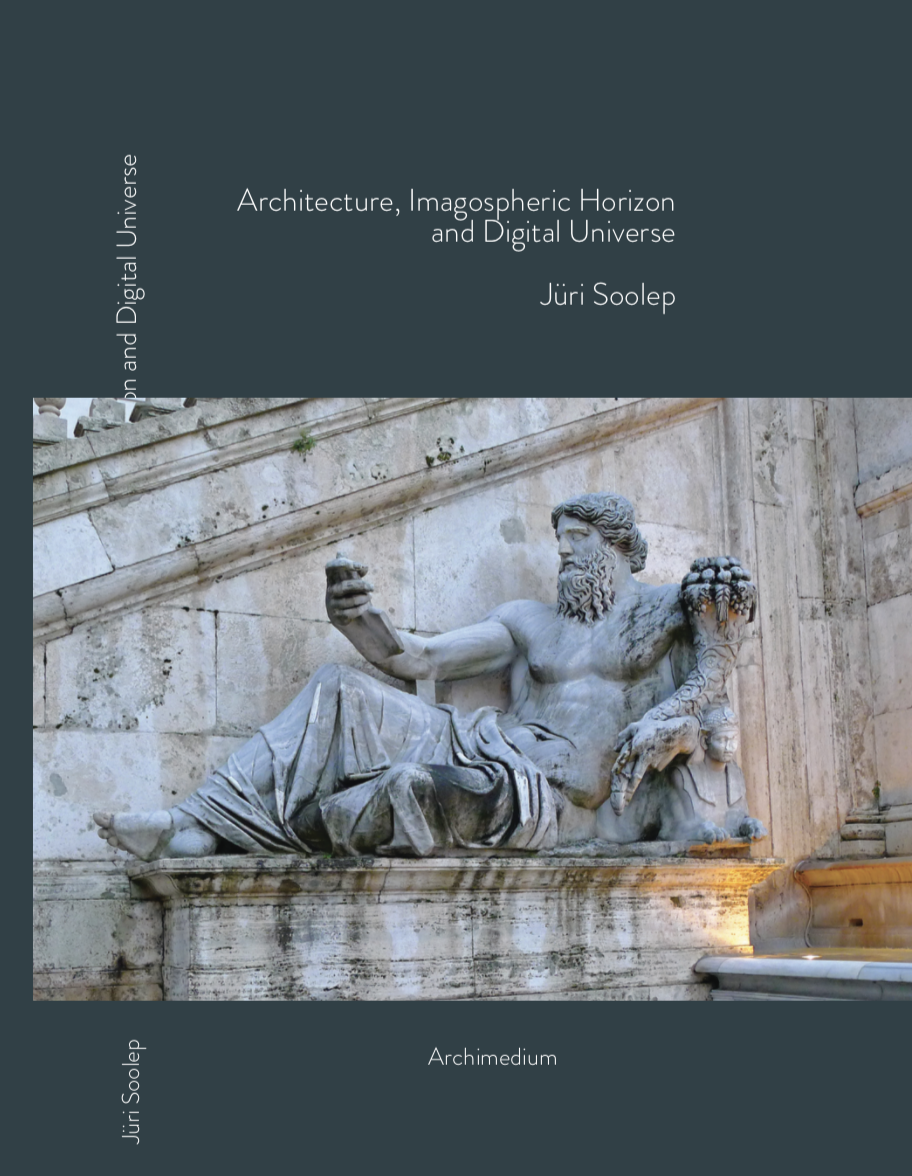 This collection of essays and lectures has been written over the last ten years. They are quite different but move in the same direction as architecture and architectural education. Some of them are wild speculations that play with the ideas of future, while others are more descriptive analyses of the state of affairs in architectural phenomena. Some of the essays were created for different academic purposes and were then developed further for publication. The introductory lecture is slightly older as it was a programmatic guideline for education and research ideas in the Faculty of Architecture of Estonian Academy of Arts. To a certain extent, other essays and lectures published here and written for other schools took their direction from that original programmatic presentation. The collection is arranged chronologically.
Prague Paper One I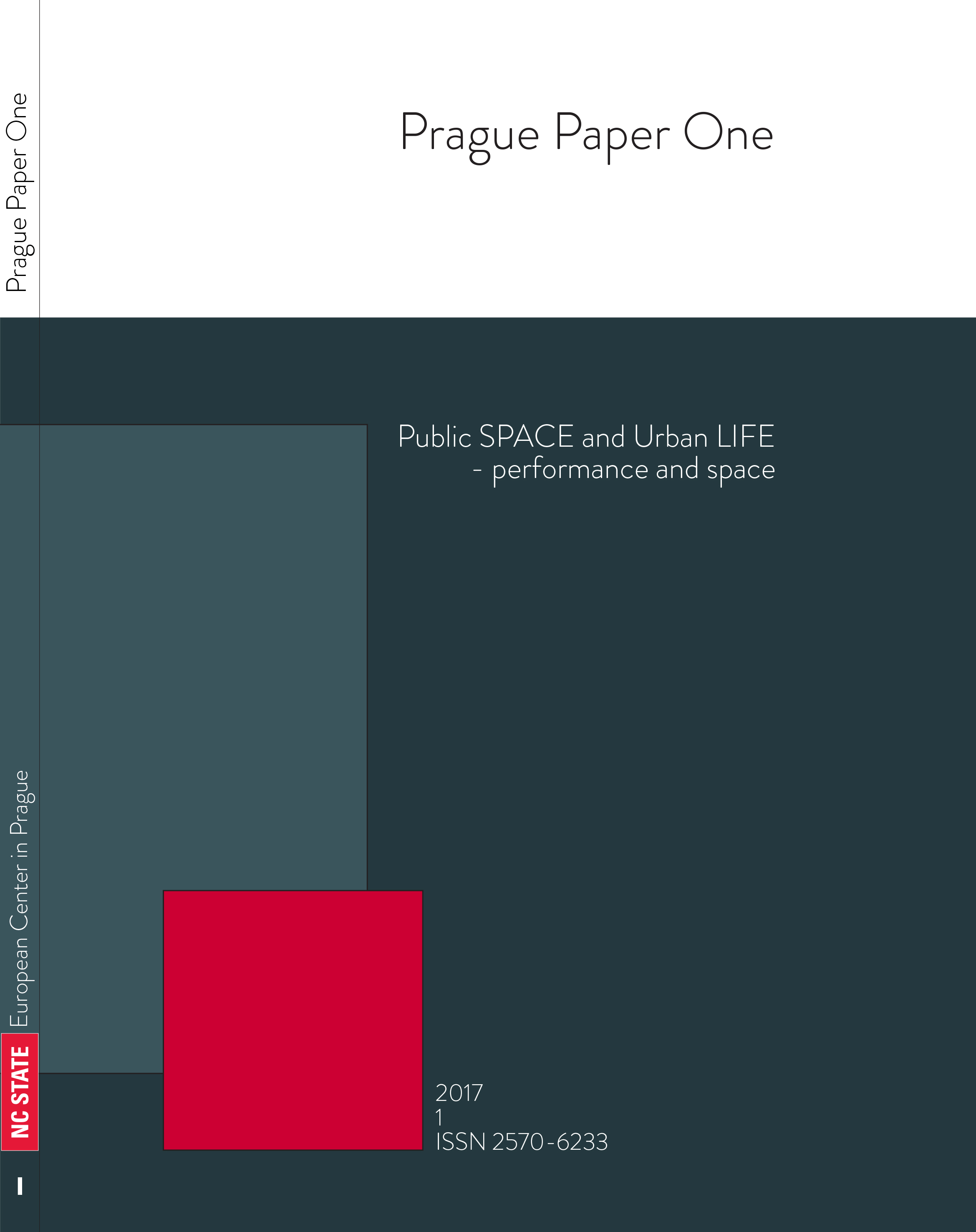 The Prague Paper Session One is just a small and humble attempt to bring together a group of people who have different opinions, experiences, profes- sions and cultures to join in a debate – hopefully the first but not the last. We hope this publication of the presentations and documented the discussions through aphorisms will help us enlarge the group in search of new paradigm.
Nordic Dimension in Architectural Education:
Working Towards Better Accreditation and Quality Assurance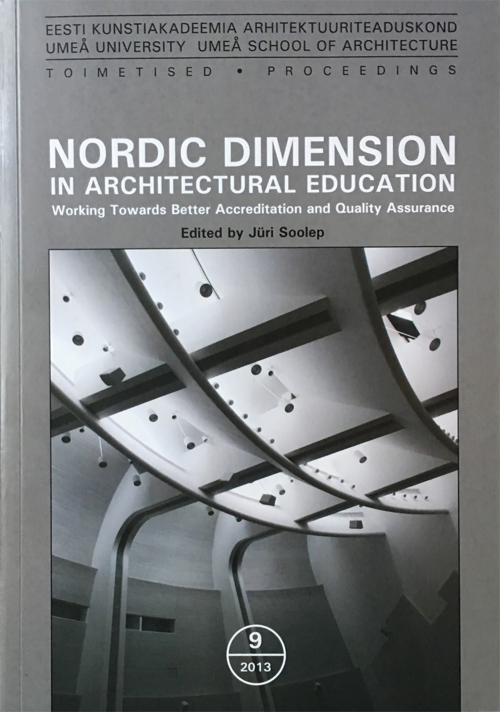 The working group for Accreditation and Quality Assurance (WAQA) has been set up by the Nordic Academy of Architecture (NAA). The workgroup gathered three times (07 December 2009, 09 March 2010, 02 November 2010) and the draft findings were discussed on the NAA Bergen meeting (06–07 May 2010). After the Bergen meeting, the work- ing group gathered in Copenhagen (02 November 2010) and further development was discussed on the Stockholm meeting (04 November 2010). Different policy interpretations were presented and a working seminar took place on 31 March 2011 in Copenhagen. The second policy discussion took place on 20 October 2011 in Lund. Nordic Accreditation and Quality Assurance Manual was edited by Leif Brodersen, Rasmus Levy, Ebbe Harder, Peter Kjaer and Jüri Soolep on the Copenhagen meeting (09 December 2011). The report was introduced also on the annual meeting of European heads of schools, organised by the Euro- pean Association of Architectural Education (EAAE) and the European Network of Heads of Schools of Architecture (ENHSA) in Crete (01 Sep- tember 2012). The final comments were made at the NAA Riga meeting (25 September 2012).
Ruum ja Mõte
10 loengut arhitektuurist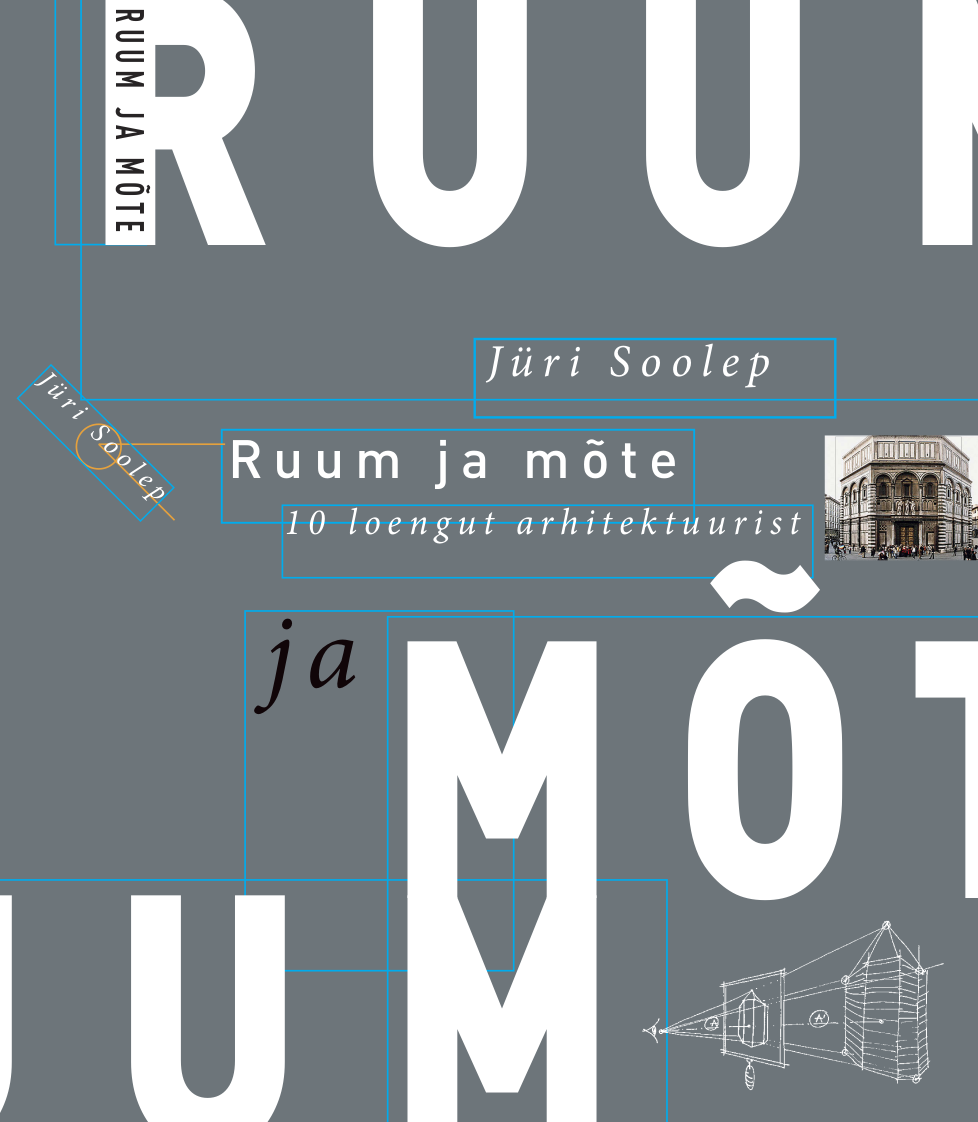 Käesoleva loengusarja esimene variant valmis 2003 . aastal Akadeemiale Nord ja sai mõni aasta tagasi täiendatult kohandatud Eesti Kunstiakadeemiale . Sarja nimi oli Mõtteruumide filosoofiast, mütoloogiast ja poliitikast ning loengutsükli eesmär­ giks oli kirjeldada ruumi keerukust ja sellest tulenevaid võimalikke tõlgendusviise . Sari oli mõeldud põhiliselt inimestele, kelle haridus on seotud juhtimise, seadus­ andluse, majanduse või kunstiga
On Realities and Horizons of Design in Architectual Education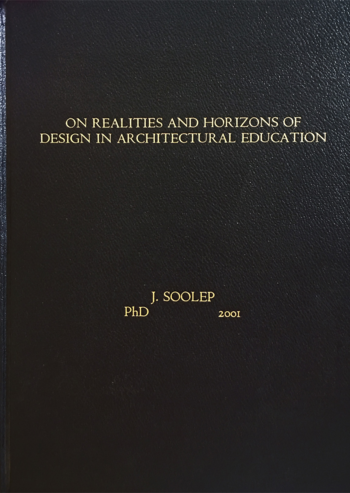 In this investigation the normative documents and the key-texts describing the current perception of architectural education in UK and EU were analysed. The description of design phenomena in Criteria for Validation (RIBA, ARB) was interpreted in the form of design domains. The domains were seen as a typology of meaningful, partly overlapping, wholes. The design phenomena, structured into domains, was then tested against the definitions of "design", "architectural design", "architectural knowledge", "architecture" and "architectural profession" in the Strategic Study (Strategic Study of the Profession. Phase 1. Phase 2. 1993), the Burton Report (Steering Group 1992) and the European Commission Council Directive.
Tulevikku kujutledes: Digitaalreaalsuse ajastu
Loeng 15. august 2019 Digitaalehituse klastrile. Link
Future is Now: the Era of Digital Reality
The lecture of August 27, 2019 SED Workshop, Berlin/Dessau. Link
New Schools of Thought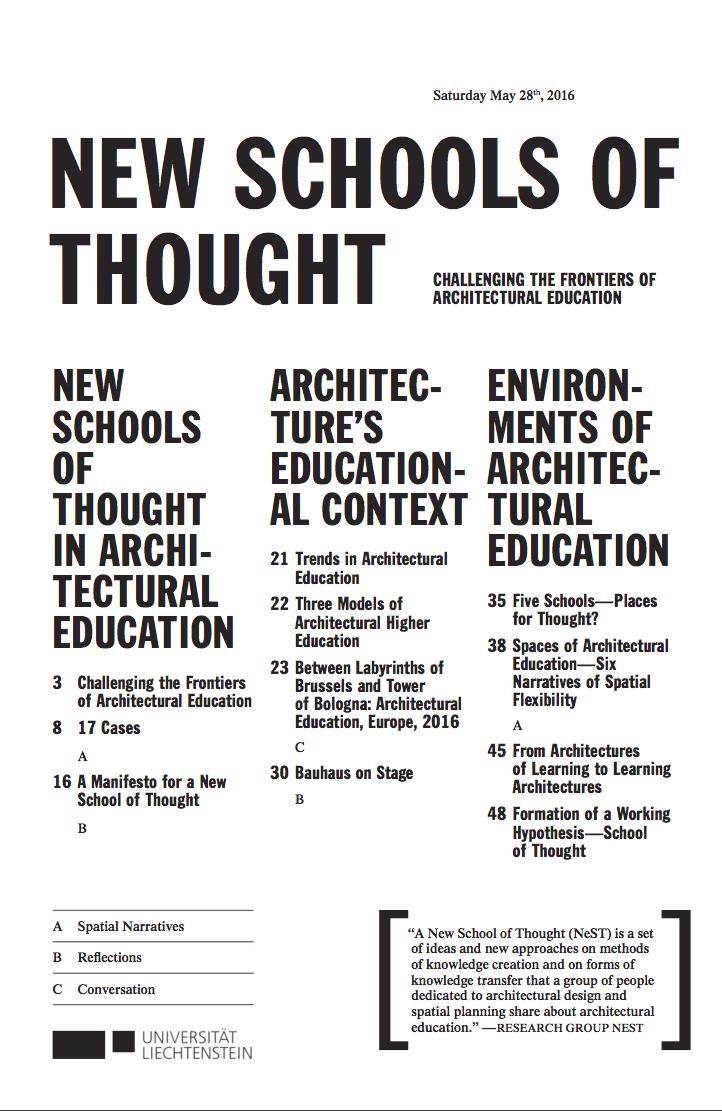 "A New School of Thought (NeST) is a set of ideas and new approaches on methods of knowledge creation and on forms of knowledge transfer that a group of people dedicated to architectural design and spatial planning share about architectural education." — research group NeST
Architecture being given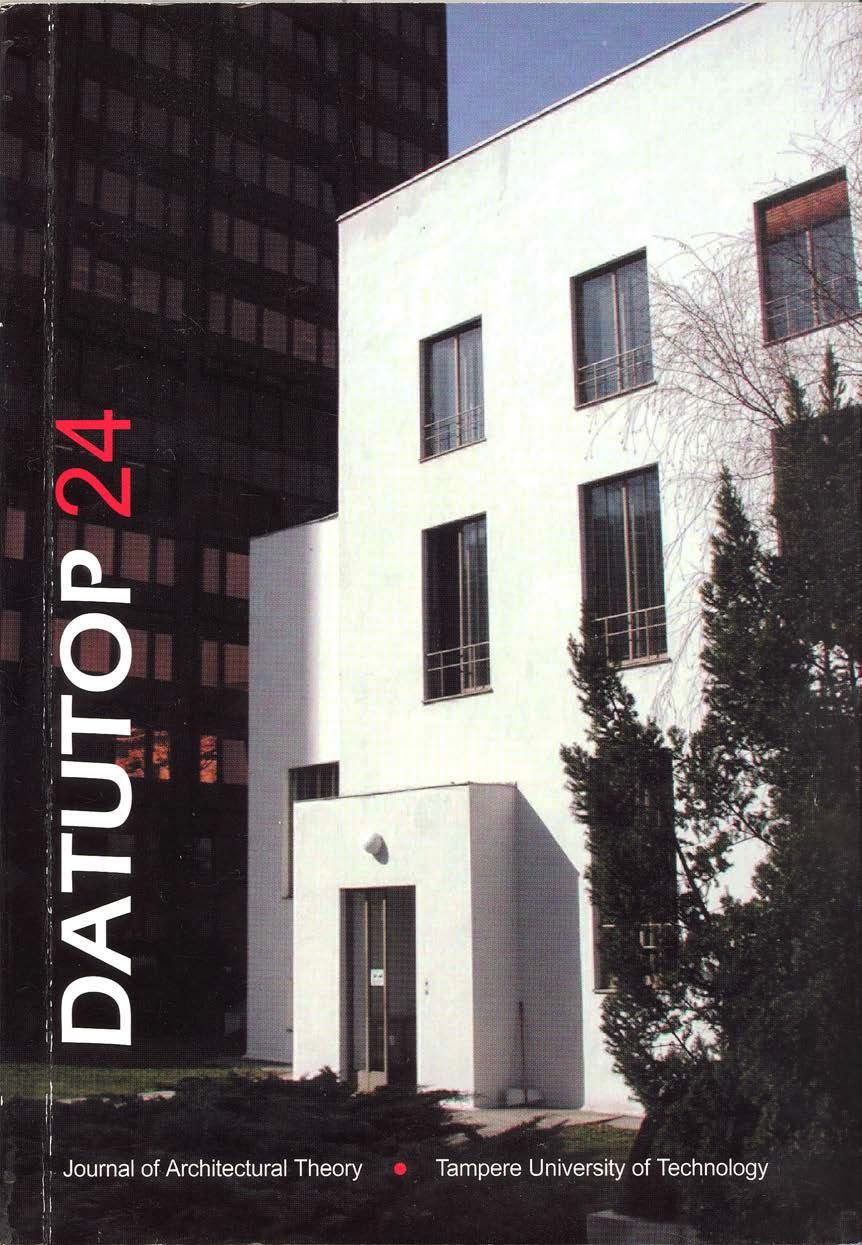 In this paper essay i would like to discuss temporal qualities of design process in architecture. The title of the paper, Being Given, has been borrowed from the book by Jean-Luc Marion.